Exhibitor
Market Xcel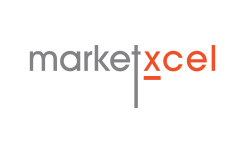 Market Xcel is research organization based in India working with a global clientele who wish to conduct research in South Asian countries. We are one of the largest firms in the region engaged in collecting & analyzing data up to presenting findings of the research across verticals. With a reach of 13 offices and a staff of over 280 people we help clients conduct studies of small to large samples.
Unique Point of using us is we deploy our own field teams comprising of over 500 interviewers across India to carry out fieldwork using tablets for quick and efficient data collection. In-house team of researchers and moderators gives us full service capabilities to work, with client getting to choose just fieldwork or full service as per their requirement.
Our methodologies include both qualitative and quantitative as per the project requirement. Including but not limited to the following
In-home use test
Central Location testing
Focus Groups
In-depth Interviews
Ethnographies
Consumer Immersions
Experience across
Food & Beverages
Alcoholic Beverages
Beauty & Health
Home care items
Personal Care items
Area of Operations
India
Bangladesh
Pakistan
Sri Lanka
Nepal
Bhutan
Myanmar
Get in TOUCH, HEAR us out and SEE for yourself our PALATE of services shall leave you SMELLING good.
Connect:
Email - Info@market-xcel.com
Website - www.market-xcel.com
« Go Back