Exhibitor/Platinum Sponsor
FIZZ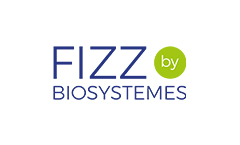 FIZZ is the range of software solutions for sensory and consumer testing developed by Biosystèmes. Our solutions allow you to cover all stages of your sensory/consumer studies:
Design your test freely in any language, with all possible question types,
Manage efficiently your sensory and consumer data,
Collect your data in all situations: on your sensory laboratory network, over the web, on independent computers, and also from paper forms!
Analyse your results with a wide range of statistics and graphics, or export them to other software.
FIZZ is unique in its integration level with statistics, graphics and full database included. Its versatility makes FIZZ the one-stop solution you need.
FIZZ has a proven track-record of power, flexibility and robustness of over 25 years. It builds constantly on this experience and the advances of sensory science to offer new techniques and features.
Over 1000 FIZZ licenses are used in the industry and academia in over 60 countries, in food, personal care, house care, and other non-food fields!
Sales and support are available in your region, in a close time zone, and in many languages: Americas (English, Spanish and Portuguese), South-East Asia (English, Mandarin Chinese, Malay), Australia-New Zealand (English), Japan-Korea (Japanese, English), and Europe from our headquarters (English, French).
Please visit us and let us show you how FIZZ can do more for you and how you can take advantage of our last improvements.
Web: www.biosystemes.com
Email: information@biosystemes.com
Penta Sensorial, based in Mexico: www.pentasensorial.com.mx
LogicStream, based in Singapore: www.logicstream.com.sg
Arrow Scientific, based in Australia: www.arrowscientific.com.au
Alpha-Mos Japan, based in Japan: www.alpha-mos.co.jp
« Go Back