Exhibitor
The Scientific and Technical Center for Building (CSTB)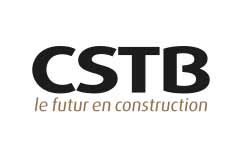 The Scientific and Technical Center for Building (CSTB) is a public body for innovation in construction. It focuses on four key activities: research and expertise, assessment, and dissemination of knowledge, all performed to address the challenges of energy transition in the construction sector. Its expertise covers construction products, buildings, and their integration into neighborhoods and cities.
With its subsidiaries, networks of national, European and international partners, and over 900 employees, the CSTB offers its services to all stakeholders involved in construction to improve the quality and safety of buildings.
Well-being is central to the challenges of sustainable construction. With this in mind, the CSTB conducts research to characterize and predict exposure in buildings and urban environments. It guides the design and development of solutions that protect people and ensure safe, comfortable environments. The outcomes of its research and development are also driving forward other sectors of the industry. In this well-being and comfort field of research the CSTB created the laboratory PULSE (Pioneering hUman Lab for Sensory Evaluation) for new products' development or quality monitoring. PULSE is an innovating tool for measuring physiological responses to sensory stimuli (taste, smell, touch, thermal, etc.) in order to objectively characterize the perception (pleasure, comfort, stress, attention, etc.) of a sample of subjects.
First developed to measure drinking water organoleptic quality, PULSE offers a complementary approach to classical sensory analysis and allow to scientifically set sensitivity thresholds (pleasure/displeasure, etc.) to test the perceived sensory quality of a product or an environment.
Website: www.cstb.fr
« Go Back